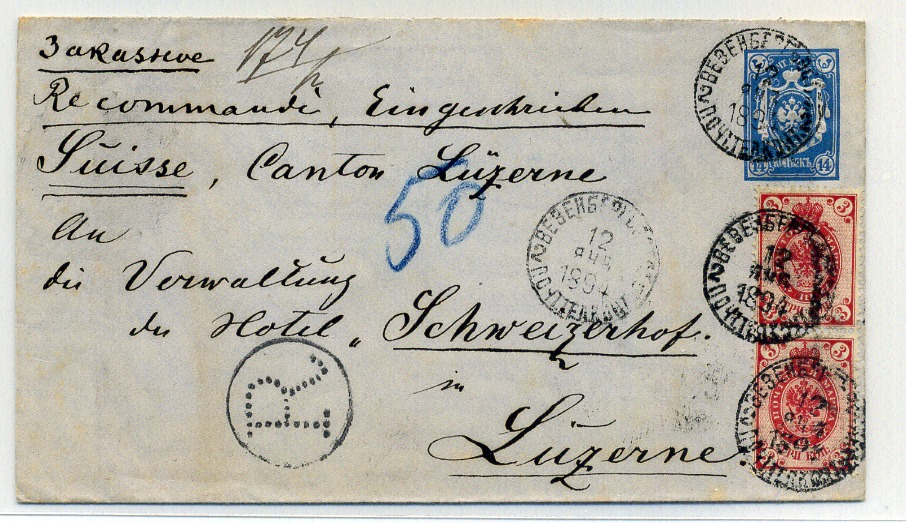 The Schweizerhof, an historic luxury Swiss hotel, played a significant intermediary role between its guests/management and the international postal system. Covers and cards on display demonstrate the various postal services utilized by travelers and the hotel for over a century: 1856 to 1963. The study of postal activities that occurred at this hotel is a lesson in international communications.
Link to 4 frame exhibit:
Mail Handled at the Hotel Schweizerhof, Luzern
Link to 4 frame double pages exhibit 2019, revised and updated PDF:
Reflecting the Rise of Tourism During La Belle Epoque – Hotel Schweizerhof, Luzern: 1871-1914
As a single frame exhibit it won a Gold and the Grand Award at PIPEX 2009. Since then this exhibit won Gold at INDYPEX, 2014, and Gold at PIPEX 2019.