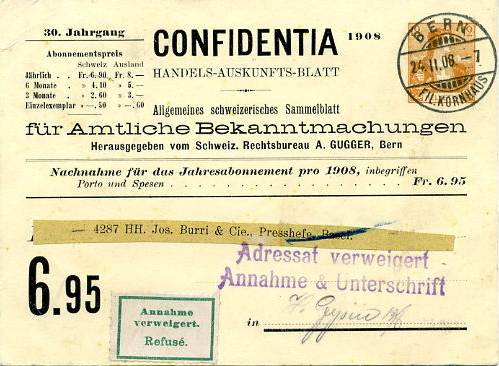 This exhibit traces Refusé markings on Swiss mail before and after the 1891 agreement by the Universal Postal Union to standardize official markings on returned international mail.
Link to 7 frame exhibit:
Refused mail of Switzerland
Link to 5 frame version:
Refused Mail of Switzerland
This exhibit won multiple Gold Awards at INDYPEX 2014, NOJEX 2015, SEAPEX 2015, SANDICAL 2016. At NOJEX it also won the following awards: America Association of Philatelic Exhibitors Creativity, American Philatelic Society Research Medal, and Auxiliary Marking Club Award.
In 2019 it was awarded a Large Gold at PIPEX
plus American Association of Philatelic Exhibitors Ceativity Award